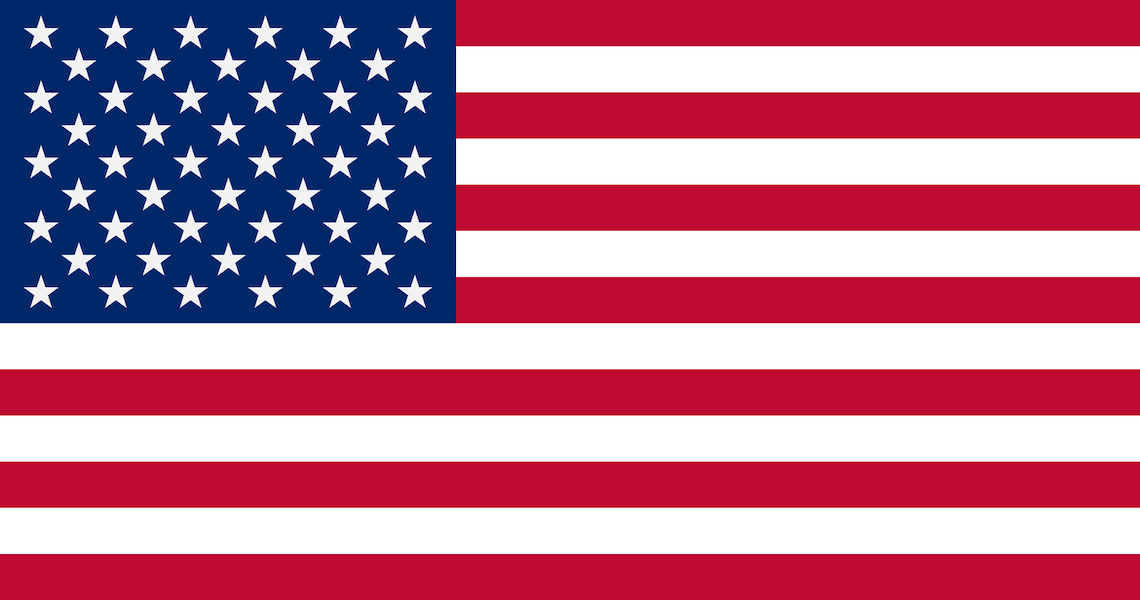 While most of his high school classmates took a more conventional approach for their class project, Bob G. Heft decided to do something a little more ambitious. He set out to redesign the American flag.
It was 1958 and Heft's history teacher, Stanley Pratt, asked his class to make anything they wanted and bring it in for a show-and-tell. At that time, America had 48 states, but there was talk that Alaska and Hawaii might be soon be joining the Union. Heft, a junior at Lancaster High School in Ohio, began to imagine what the American flag might look like if it had 50 stars. His inspiration was none other that Betsy Ross, who is credited as the maker of the first American flag.
Heft spent more than 12 hours cutting 50 white stars from iron-on material, adhering the stars to a piece of blue cloth and sewing the new field of stars to his parents' 48-star American flag. He cleverly arranged the 50 stars into a field that included five rows of six stars and four rows of five stars.
When Heft brought his flag to school, his teacher was not impressed. "He told me, 'Why you got too many stars? You don't even know how many states we have'," Heft recounted years later.
Heft only got a B- for his project. However, Heft was given a chance to improve his grade if he convinced the U.S. government to use his flag. The odds were heavily stacked against him, but Heft was on a mission. He began writing letters and making calls to the White House, asking the president to look at his flag.
Two years later, after Alaska and Hawaii became states, Heft received a surprise call from President Dwight D. Eisenhower with the news he was waiting for. His flag was chosen as the model for the new 50-star flag. On July 4, 1960, President Eisenhower invited Heft to Washington, D.C., for a flag raising ceremony at the U.S. Capitol.
Even Heft's history teacher was impressed.
"He said, 'I guess if it's good enough for Washington, it's good enough for me," recalled Heft. "I hereby change the grade to an A.'"
Since then, Heft's banner has set a new record as the longest-tenured U.S. flag.
Heft went to work as a professor at Northwest State Community College in Archbold, Ohio and served as mayor of Napoleon, Ohio. He also became a highly regarded motivational speaker and he visited the White House 14 times.
Always one to think ahead, Heft also designed a 51-star American flag, just in case Washington, D.C. or Puerto Rico becomes a state. Heft's 51-star flag reportedly has six rows of stars alternating between rows of nine and eight.
Heft, who died in 2009 at the age of 67, will be forever known as the student who designed the 50-star American flag.
By Mark Soroka