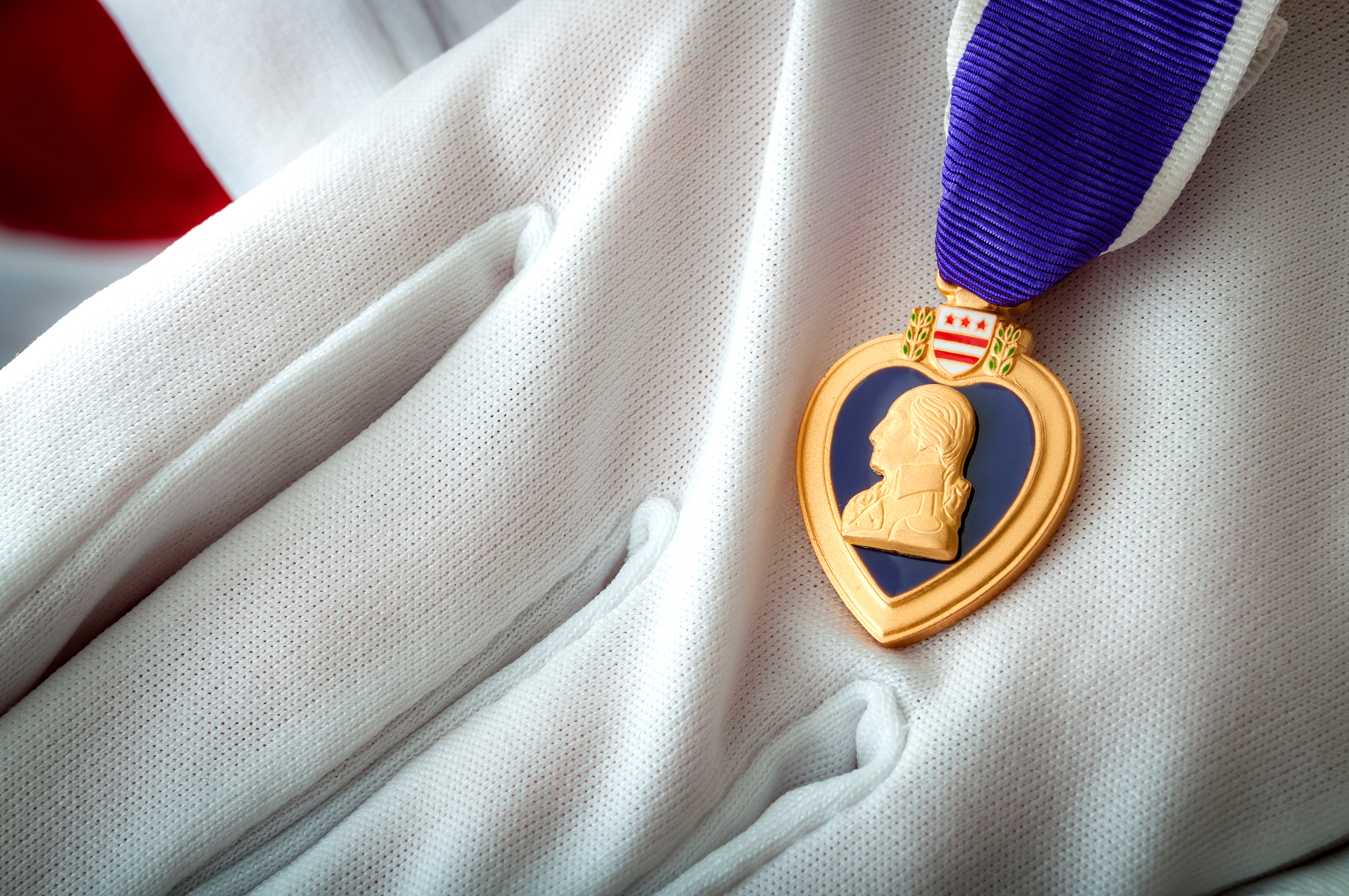 (President Joe Biden signs NFF's proposed legislation into law on December 23, 2022.)
The new national Purple Heart law (see below) is intended to help eliminate fraudulent Purple Heart claims and to ease the process for legitimate Purple Heart Medal recipients (and their families) to verify true Purple Heart status.  The new law will help Purple Heart Medal recipients on multiple levels.  Moreover, the new law is in keeping with the NFF's basic mission:  To Educate Concerning the American Flag and to Honor Those Who Serve to Protect It.  
The NFF is proud to be part of this Federal initiative and would like to thank the many national Veteran Service Organizations (whose logos appear below), as well as the United Steelworkers Union of America and the National Football League for their strong support and respective contributions.