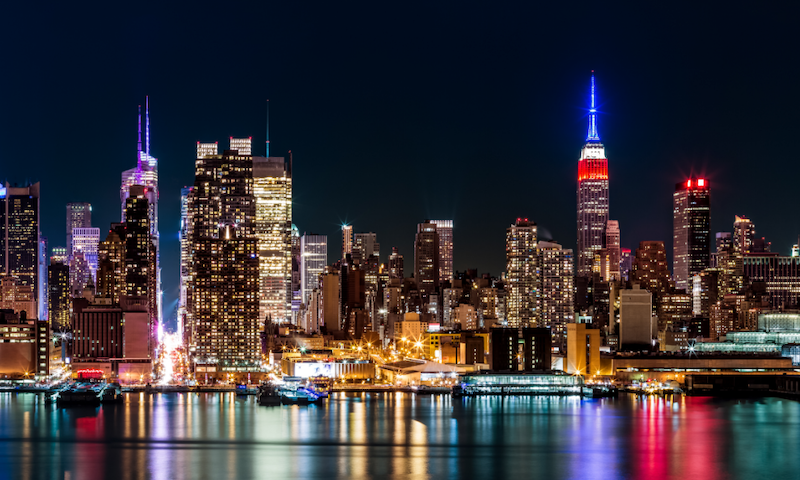 Purple Heart Partners of National Flag Foundation
Building Owners and Managers Association (BOMA)
Marine Corps League / United States Marine Corps
Military Order of the Purple Heart
One World Trade Center
Society of Industrial and Office Realtors (SIOR)
United Steelworkers Union (USW)
The National Flag Foundation (NFF) and the Military Order of the Purple Heart (MOPH) are partnering to commemorate and celebrate the 240th anniversary of our nation's Purple Heart Award.
To Celebrate the NFF is planning a LIGHT TO UNITE night on Veteran's Day, November 11, 2022. We would like to have all cities in America light up purple and/or red, white, and blue.
In Good Company
We already have a commitment from One World Trade Center in New York City to light their building purple immediately following the lighting of Pittsburgh's Kopper Tower. The Koppers Tower will be the first to light as it is the home of the NFF. All other participating buildings will light based on their time zone.
We are honored to have the participation of the Marine Corps League National. They are endeavoring to have the Marine Corps League Color Guards at select buildings as they light. NFF is also honored to have the participation nationwide of the United Steelworkers Union of America.
We are currently building support with the help of the Building Owners and Managers Association and the Society of Industrial and Office Realtors to have multiple US cities join in the LIGHT TO UNITE initiative.
The Ask
The NFF asks that as many buildings as possible in our country light purple or red, white and blue on the night of November 11th. We also ask all Americans to make a special effort to fly their US Flags on Veterans Day.
Part of a Larger Plan
In addition to LIGHT TO UNITE the NFF and MOPH are excited to have partnered with the NFL this year to create a video, "A National Flag Foundation Moment," narrated by Jim Nantz which NFL teams will be asked to air during the NFL's "Salute to Service" games in November. Additionally, teams will honor the 240th Anniversary in unique ways to further support the NFF and MOPH.