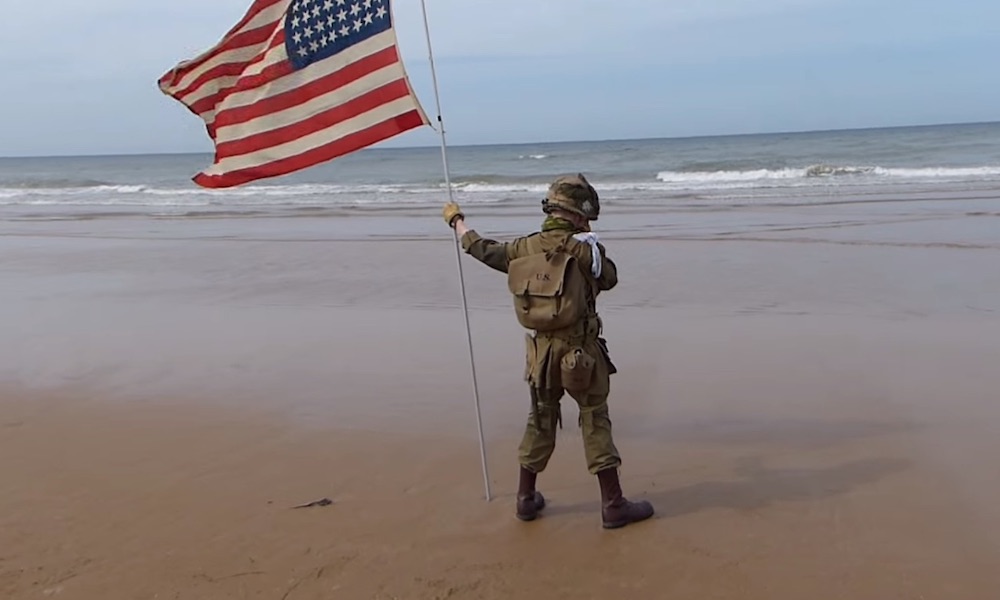 An extraordinary 11 year old boy made a bold statement in 2014 when he stood on the beach of Normandy.
He was dressed in a military uniform from WWII and with him the flag of the United States waved proudly — planted firmly in the sand. This act of reverence was accompanied by a salute that the young boy held for an hour and a half. According to onlookers and the young boy's mother, he never broke his concentration except for one sweet moment when he quickly wiped away tears that emerged when he visualized the men storming the beaches.
The boy's mission was for a special project to commemorate the 70th anniversary of the D-Day invasion. His project was entitled, Project Vigil and honored the men who stormed the beaches on that fateful day. Along wit his symbolic act, the young boy spent four days in Normandy speaking to visitors about the deceased paratroopers buried in the American Cemetery.